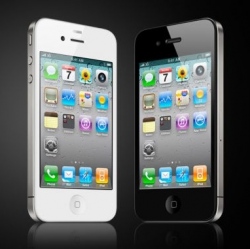 China's 4G mobile users surpassed 250 million at the end of July, according to newly released data from China's Ministry of Industry and Information Technology. If you throw 3G users in, that number shoots up to 695 million users, with China's total mobile users now at 1.29 billion.

250 million is a milestone to be celebrated, it represents 4G penetration of nearly 20 percent, versus 40 percent (over 100 million) in the US at the end of 2014. Still, the figure belies a slightly shadier forecast: The report made clear that China's mobile user growth rate so far this year has slowed to just a quarter of what it was over the same period in 2014.

Meanwhile, a separate report by the country's state-run English-language newspaper China Daily over the weekend notes that the country has achieved this explosive growth in a mere 20 months since regulators first issued telcos 4G licenses. Though, somewhat confusingly, the article pegs the country's 4G user base at 225 million, possibly in reference to June's numbers rather than July's.

Xinhua, the Chinese government's official press agency, on Monday also had the 250 million number. The same report pointed out that the country's three telecom giants, China Telecom, China Unicom, and China Mobile (currently the world's largest telco), "raked in a total of 75.3 billion yuan (about $11.8 billion) in the first half of 2015." This was largely off the back of continued 4G growth.

Combined, 3G and 4G in the country now have a penetration of close to 54 percent among mobile users, according to the ministry's report, and while the addition of new subscribers may be slowing, data consumption is through the roof. An average user in China now consumes around 330MB of data per month, almost twice as much (up 85 percent) as 12 months ago.