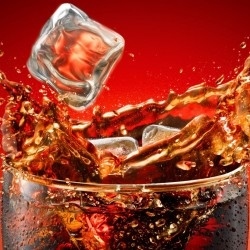 Obesity rates have dipped among low-income American children for the first time, according to US health officials. The fall was recorded in 18 states for children aged two to four, said the Centers for Disease Control (CDC).

The report used data based on the height and weight of nearly 12 million children in 40 states. But one in eight nursery-age children are still overweight in the US, with even higher rates among African-American and Hispanic children.
The most significant declines were seen in Florida, Georgia, Missouri, New Jersey and South Dakota, where it dropped by more than 1%.

Other states showing improvement were California, Iowa, Idaho, Kansas, Massachusetts, Maryland, Michigan, Minnesota, Mississippi, Montana, New Hampshire, New Mexico and Washington.

"Now, for the first time, we're seeing a significant decrease in childhood obesity," said Thomas Frieden, director of the CDC, which produced the report.

Nationally, the lowest rate was seen in Hawaii, where 9% of the children who participated were obese. California had the highest rate – 17%.

Obesity rates were up in three states – Colorado, Pennsylvania and Tennessee. Some states such as Texas, which is known to have a problem with childhood obesity, were not included in the report.

The research did not suggest why there appeared to be a decline in obesity rates in some parts of the country.