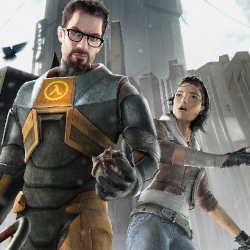 The Consumer Electronics Show is usually a relatively minor event in the gaming calendar, but the fallout from this year could disrupt the industry just as it readies for the launch of a new PlayStation and Xbox.

Nvidia's move was arguably CES 2013's biggest surprise. Until now the firm had focused on making processor chips and graphics cards for customers including Sony and Microsoft. Now it could be competing directly with its partners.

"We decided to make Project Shield because it sounded really cool and we're a big bunch of geeks," says Nvidia's Bea Longworth, when asked why it embarked on the project.

"The way I think of Project Shield is that we've gaffer-taped together an iPod touch, an Xbox controller and a Jambox [sound system].

"To some extent it's an experiment but we wouldn't do it unless we thought there was a chance that it would be successful."

The device's fortunes could be determined by its price.