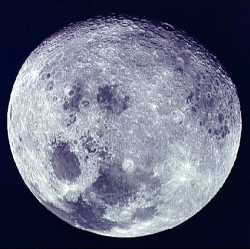 On March 8th, a few hundred developers will file into NASA's Ames Research Center in Mountain View, California to spend the weekend making games about space and science. NASA will be providing the location, as well as a catalog of photos and other digital assets for developers, who will have just three days to put together their games.

The goal is to create experiences that "will help capture the public's interest in the real science and technology advancements being made in aerospace exploration." And for NASA, there's the potential to engage with people in a different way. "Games you can play on your computer or smartphone offer variety and a different way to learn about space and science," says Sam Ortega, NASA's program manager for the Centennial Challenges initiative.

NASA's interest in games isn't new. In addition to numerous smaller titles aimed at a young audience, the agency has also released "serious" games like the lunar exploration title Moonbase Alpha in the past. More recently there was Mars Rover Landing on the Xbox 360, which was used to drum up some added excitement for Curiosity's martian expedition. But this is the first time NASA has hosted a game jam, an event where developers attempt to create playable prototypes in a limited period of time. Dark Side of the Jam, as the event is known, is part of the Night Rover Challenge, an initiative meant to drive new advances in energy storage technology. Games may not sound like the best way to solve such problem, but Ortega believes that game creators and NASA share similar sensibilities. "The game design community and NASA share an entrepreneurial spirit," he says.