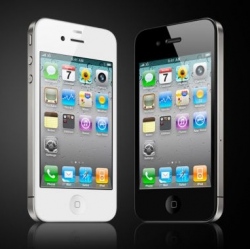 Go home, you're drunk.

All the clues that you're wasted might be there — slurred words, weaved walking, making out with the cat — but now she can prove it with a tiny smartphone-based breathalyzer called Breathometer, which received $2 million in seed money today.

The new device was originally featured on the high-pressure pitch TV show Shark Tank and has since put the little device into production. It works by plugging into your smartphone's audio jack and connecting to an app that can read your blood alcohol concentration when you breath into the key-sized reader.

Beyond telling you whether you're drunk or not, which you can probably tell on your own, the app will help you find alternative transportation.

Breathometer is far from alone in this industry, however. Competitors include Floome, which launched its breathalyzer in May this year and promises "professional-grade accuracy." It also plugs into a smartphone audio jack. As does Alcohoot, which promises an even stronger "enforcement-grade" reading.

The Breathometer system will cost you $50 and is currently available for pre-order. The company says it will use the funding to help expedite device production. It works with iOS devices that can run iOS 7 and Android devices that are running version 2.3 and above.