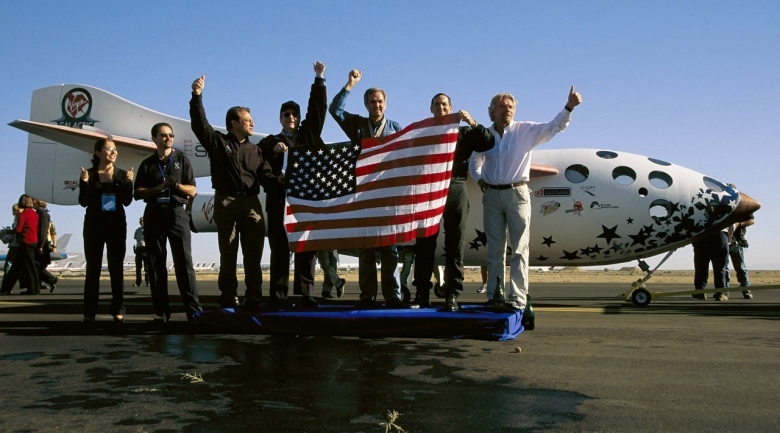 Richard Branson's dream of commercial space tourism suffered a tragic setback in October when SpaceShipTwo crashed in the Mojave desert, killing test pilot Mike Alsbury. Branson appears undeterred; "humanity's greatest achievements often come out of our greatest pain."

"When this story is told in years to come, I believe alongside the bravery of Mike and the incredible tale of Pete's survival, will stand the story of the commitment, loyalty, and passion of the world's first private astronauts," Branson writes. "Virgin Galactic goes on, with an unwavering commitment to safety and a renewed sense of purpose."

The company's commitment to safety was questioned following the October crash; The Wall Street Journal reported that Virgin Galactic may have been too aggressive in its effort to launching passengers into space, and that Branson's timeline disagreed with the company's technical outlook. A switch to a new type of fuel, engine performance problems, and other technical issues complicated Virgin's target launch date of 2015.

Since the crash, about 20 of the company's 700 potential customers reportedly cancelled their ticket to ride on Branson's spaceship (about 3 percent of the company's queue). A refundable round-trip ticket on a Virgin Galactic flight costs $250,000.