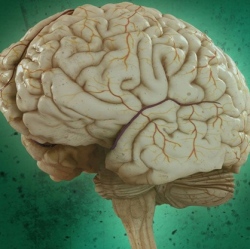 The system sprays a coolant liquid into the nasal cavity, which acts as a heat exchanger with the brain. Secamb, which covers Kent, Sussex and Surrey, is working with Royal Sussex County Hospital on the trial.

The service said it was using the system to cool the brain before the patient reaches hospital. The cooling spray will be used on 25 cardiac patients as soon as they have been resuscitated by a Secamb critical care paramedic.

It will then be used until the patient arrives at A&E and is transferred to the intensive care unit. A Secamb spokesman said: "It is widely believed that cooling the brain following cardiac arrest can improve survival chances and also minimise any long-term neurological damage.

"A number of ambulance services in the UK, including Secamb, have already investigated and currently use various methods of initiating the cooling process before the patient arrives at hospital, such as cold saline drips and cooling pads.

"However, these methods do not directly target the brain and instead rely on cooling the whole body and blood to achieve this effect."

The trial is expected to take about six months to complete.