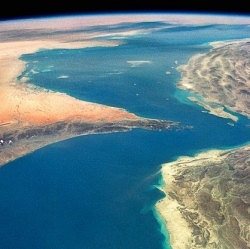 In its effort to bring America back into crewed spaceflight, NASA has announced that Boeing has received a second commercial crew order to ferry astronauts to the ISS. This marks the third in a series of four crew orders NASA will make under the the Commercial Crew Programme, a £4.5 billion dollar space taxi contract.

The space agency gave its first order to Boeing in May, while commercial spaceflight company SpaceX received the second in November. The contracts, which give companies anywhere from two to six crewed missions, are supposed to reduce the cost of sending our astronauts to the ISS (they currently hitch an astronomically expensive ride with Russia). Moreover, the US is attempting to reaffirm its position as a leader in human spaceflight, a position that took a nosedive after the Space Shuttle retired.

Boeing's second order is a big vote of confidence from NASA in wake of the rocket company's successful completion of several technological milestones. The design and development of its Starliner spacecraft, United Launch Alliance Atlas V rocket and associated ground system are all moving along as scheduled, which is great news.

It's still unclear which rocket company, Boeing or SpaceX, will fly astronauts first. Both still have to complete a rigorous certification process, and crewed flights from American soil aren't expected to begin until at least 2017.