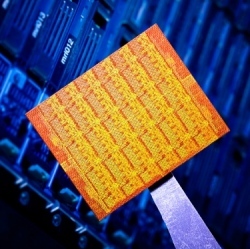 When the good folks at BMW take a break from designing drool-worthy production cars, they shift their talents toward wacky concepts that we would love to see on the road someday.

How about this supercar mock-up inspired by an imaginative four-year-old who requested a BMW with 19 Porsche Boxer engines, 42 wheels, three steering wheels and trunk space for toy storage?

That's great, but it's extra fun when they throw together a prototype that isn't even road-worthy. Enter the M8 Gaming PC, a concept designed by BMW DesignWorks USA and built by ASRock.

LL Shiu, the Chief Operating Officer of ASRock explains that gamers and drivers share a similar passion: They both want to feel a rush whether they're turning on their PCs or starting their engines.

Laurenz Schaffer, President of BMW Group DesignworksUSA adds that:

"Gaming is all about emotion and individuality, so we created a design which is very much an exaggerated mode of expression. It speaks to the gamers' souls and offers iconic differentiation in a small Gaming-PC."

This isn't the first time BMW DesignWorks USA has designed a PC. If you recall, they created the awesome Thermaltake Level 10 PC and even designed a sleek exposed gaming mouse.

The concept PC looks good positioned horizontally and vertically, and one side is transparent so you can see what's going on inside, too. Get a look at the M8 Gaming PC in the gallery below — what do you think? Should BMW stick with cars or are they on to something here?