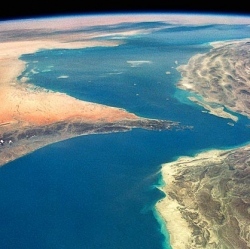 Following completion of a competitive procurement, ULA has selected Blue Origin's BE-4 engine for Vulcan Centaur's booster stage. The liquefied natural gas (LNG) fueled booster will be powered by a pair of BE-4 engines, each producing 550,000 pounds of sea level thrust.

As previously announced, ULA has selected Aerojet Rocketdyne's RL10 engine for the Centaur upper stage, Northrop Grumman solid rocket boosters, L3 Avionics Systems avionics, and RUAG's payload fairings and composite structures for the new Vulcan Centaur rocket system.

"We are pleased to enter into this partnership with Blue Origin and look forward to a successful first flight of our next-generation launch vehicle," said Bruno.

"We are very glad to have our BE-4 engine selected by United Launch Alliance. United Launch Alliance is the premier launch service provider for national security missions, and we're thrilled to be part of their team and that mission," said Blue Origin CEO Bob Smith. "We can't thank Tory Bruno and the entire United Launch Alliance team enough for entrusting our engine to powering the Vulcan rocket's first stage."

Vulcan Centaur will bolster U.S. manufacturing by adding to the more than 22,000 direct and indirect American jobs in 46 states supported by ULA programs.

"ULA has chosen the best systems available to create the Vulcan Centaur," said Bruno. "These engines and components will ensure ULA continues to lead the way in space exploration, maintain our record of success and remain America's launch vehicle for our nation's most vital missions."

United Launch Alliance's (ULA) next-generation rocket – the Vulcan Centaur – is making strong progress in development and is on track for its initial flight in mid-2020.