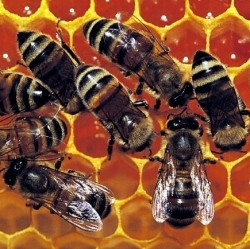 The lawyers will be as busy as bees. The long-running row over insecticides linked to declines in bee numbers is going to court. Beekeepers and activists are suing the US Environmental Protection Agency (EPA), saying it should have banned neonicotinoid insecticides.

Neonicotinoids are relatively new chemicals but have already become widely used in recent years because they are taken up by all parts of a plant, giving comprehensive protection against crop pests. However, they may be partly responsible for the ongoing decline of pollinating insects like bumblebees. When ingested, they disrupt key behaviours like navigation, causing population declines. This week, the American Bird Conservancy, a non-profit group based in The Plains, Virginia, released a report claiming neonicotinoids also harm birds.

On 21 March, four beekeepers and five environmental groups filed a lawsuit against the EPA "for its failure to protect pollinators from dangerous pesticides". The group had previously petitioned the EPA for an emergency ban on one neonicotinoid.