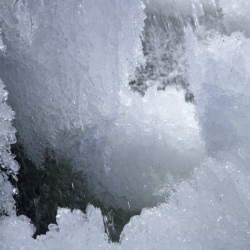 A cancer patient has become the first UK woman to give birth following a transplant of her frozen ovary tissue. The mother gave birth to a baby two weeks ago. Scientists are freezing tissue from the reproductive organs of boys and girls as young as one, which can be re-implanted once they reach adulthood.

The 33-year-old mother had a section of her ovary removed 11 years ago. She wishes to remain anonymous. Following her chemotherapy, doctors re-implanted the tissue last year. Researchers said the new service was open to NHS patients.

'Astonished and overjoyed' The new mother said: "That the re-implanted tissue took so quickly, came as a really wonderful surprise.

"I'm incredibly appreciative of my oncologist's foresight in sending me for the consultation with the fertility team.

"I had one small surgical procedure before I began my second round of chemotherapy and now, 10 years on, my husband and I have been able to have a family."

She added: "We never thought it would be possible and we are just astonished and overjoyed. We are extremely grateful to all the people involved in this process.

"When you're going through cancer treatment it can be hard to think about the future, but I do think this will offer hope to others that they could one day have a family."