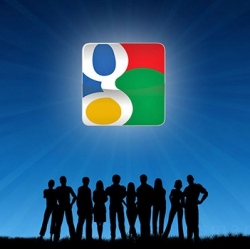 ay Kurzweil joined Google to develop a truly intelligent computer ( one that could understand language and then make inferences and decisions on its own.). It will require nothing less than Google-scale data and computing power.

Kurzweil was attracted not just by Google's computing resources but also by the startling progress the company has made in a branch of AI called deep learning. Deep-learning software attempts to mimic the activity in layers of neurons in the neocortex, the wrinkly 80 percent of the brain where thinking occurs. The software learns, in a very real sense, to recognize patterns in digital representations of sounds, images, and other data.

They are producing remarkable advances in speech and image recognition. Last June, a Google deep-learning system that had been shown 10 million images from YouTube videos proved almost twice as good as any previous image recognition effort at identifying objects such as cats. Google also used the technology to cut the error rate on speech recognition in its latest Android mobile software.

Last June, Google demonstrated one of the largest neural networks yet, with more than a billion connections. A team led by Stanford computer science professor Andrew Ng and Google Fellow Jeff Dean showed the system images from 10 million randomly selected YouTube videos. One simulated neuron in the software model fixated on images of cats. Others focused on human faces, yellow flowers, and other objects. And thanks to the power of deep learning, the system identified these discrete objects even though no humans had ever defined or labeled them.

What stunned some AI experts, though, was the magnitude of improvement in image recognition. The system correctly categorized objects and themes in the ­YouTube images 16 percent of the time. That might not sound impressive, but it was 70 percent better than previous methods. And, Dean notes, there were 22,000 categories to choose from; correctly slotting objects into some of them required, for example, distinguishing between two similar varieties of skate fish. That would have been challenging even for most humans. When the system was asked to sort the images into 1,000 more general categories, the accuracy rate jumped above 50 percent.