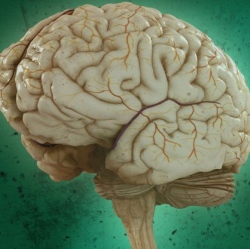 Despite decades of work and hundreds of trials, Alzheimer's disease remains a trauma for millions. Although there is still no way to reverse or cure the condition, a small clinical trial in 33 people with Alzheimer's suggests that a drug already widely used to treat rheumatoid arthritis might be able to delay or even halt its progression.

A new therapy is desperately needed. A 2012 report by the World Health Organization estimated that, by 2030, 70 million people worldwide will have dementia. The few existing treatments only ease symptoms and slow the progression of the disease, and new candidate drugs are failing clinical trials. Between 2002 and 2012, 413 trials of drugs for Alzheimer's disease were conducted, but 99.6 per cent of them failed.

Now, preliminary results from a pilot trial suggest that a drug used to treat arthritis could have the potential to halt the progression of Alzheimer's. Over six months, people with mild-to-moderate Alzheimer's taking a placebo showed expected cognitive decline, but those taking the drug, called etanercept, had similar scores in some tests for cognitive function at the end as they did at the start of the trial.

In other tests for cognition, behaviour and coping, the symptoms of those taking the drug either stabilised or declined to a lesser degree than those of people taking a placebo. "We saw exactly what we hoped we would, and no one has shown these effects before," says Clive Holmes of the University of Southampton, UK, who presented the results at the Alzheimer's Association International Conference in Copenhagen, Denmark, on Wednesday. "There's always the proviso," he adds, "that it must be done in larger numbers of patients in a bigger study, over a year, not six months."