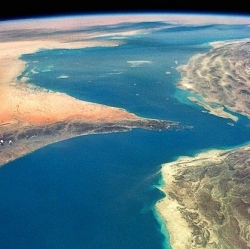 Apple has hired two top satellite executives from Google for a new hardware team, which suggests that the it may be looking at satellite broadband. According to Bloomberg, Apple recently hired John Fenwick and Michael Trela, and they report to ex-Dropcam cofounder Greg Duffy.

There are also reports that the company has talked with Boeing about the aerospace company's plan to offer broadband via more than 1,000 low-earth-orbit satellites, with some industry insiders saying the project is being funded by Apple. However, Boeing has not commented on this rumor.

"It's not hard to discern why Apple might want to consider a satellite constellation," Tim Farrar, a satellite and telecom consultant at TMF Associates Inc., wrote in a blog. He pointed out that Elon Musk's Space Exploration Technologies Corp. has forecast $30 billion in revenue from satellite internet by 2025.

Currently it's unclear whether this is indeed what the executives are working on. In fact, Duffy's previous focus was on consumer products. And Bloomberg reports that Apple is already trying to use drones to capture and update map information faster, while in 2015, it acquired Aether Industries LLC, which develops near-space technology such as high-bandwidth radio transceivers and high-altitude balloons.