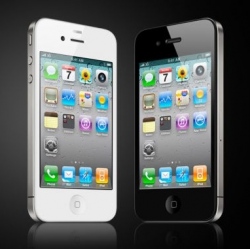 The world of Apple's iOS 7 is flat. The maker of the iPhone, iPad and iPod revealed the latest update to its mobile operating system at its Worldwide Developers Conference (WWDC) today with a raft of new features and a new, flatter, cleaner look that CEO Tim Cook declared "the biggest change to iOS 7 since the (launch of) the iPhone."

Apple's vice president of software engineering, Craig Federighi, demonstrated many of the new iOS 7 features on stage before thousands of developers and press, and highlighted the new style that is noticeably more black and white and drops the skeumorphic, 3D feel of older versions of iOS.

Beginning with a new unlock screen, iOS 7 sports a fresher look, and the device home screen shows off a new "parallax" effect that responds to how the user moves the phone.

The single most notable feature of iOS 7 is iTunes Radio, which is essentially a Pandora clone, but comes with the added advantage of integrating with iTunes and iCloud. The streaming service comes in a free ad-supported version or without ads for iTunes Match subscribers.

Apple's Eddy Cue demonstrated the new streaming radio service, which comes with a number of preset stations but also allows for the creation of new stations in much the same way as similar offerings from Pandora, Google and Spotify.

Ovum analyst Jan Dawson says iTunes Radio was more about playing catch-up than innovation:

"What would be really disruptive is a service that allowed you to call up specific songs on demand as you can with Spotify, but that would likely have disrupted Apple's existing iTunes business, and the music industry as a whole, too much."