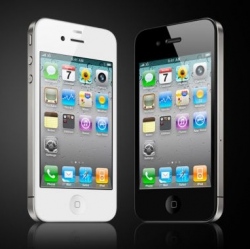 For as long as Apple has shipped iPhones, iPads, and other iOS-based devices, its mobile processors have been manufactured by one company: Samsung. That may be set to change next year according to the Wall Street Journal, which reports that Apple has signed a manufacturing agreement this month with Taiwan Semiconductor (TSMC). Apple has reportedly been working to reduce its reliance on Samsung for iPhone and iPad parts, which is easy to believe given the companies' competitive and legal clashes.

TSMC executives say that the company's chips will begin shipping in Apple's devices in 2014. However, Samsung will remain "the primary supplier through next year," meaning that the iPhone and iPad refreshes expected in the fall of 2013 will continue to use Samsung-manufactured SoCs. The TSMC-made processors will be manufactured on the company's 20nm process, which will save power compared to both the 32nm Samsung process used in most current Apple A5 and A6-series chips and the 28nm process that TSMC is using for most of the mobile chips it makes today.

Rumors about an Apple-TSMC partnership have been making the rounds for years, and the report states that the delays were due to unspecified "glitches" that kept TSMC's chips from attaining the speeds and power consumption levels that Apple wanted. Talks were also apparently set back when Apple asked TSMC to set aside some of its manufacturing capacity exclusively for Apple chips, something that TSMC was unwilling to do.

TSMC manufactures a wide variety of chips for other major companies, including AMD, Nvidia, and Qualcomm.