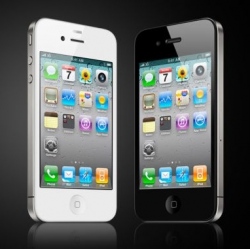 Apple's next iPhone could land as soon as this summer, judging from a Wall Street Journal report today.
Sources tell the paper that Apple plans to start production of its latest iPhone during this quarter, which means it could be ready for the third quarter in the summer. Much like the iPhone 4S and 3GS, Apple will likely debut a slightly revamped "iPhone 5S" this year, which will share the same basic design of the iPhone 5.
Intriguingly, the WSJ's report also notes that Apple is still planning to launch a cheaper iPhone later this year. It would be unusual for Apple to announce two new iPhone models in a single year, but given the increasingly strong competition from cheap Android phones and Samsung's wide variety of handset choices, Apple certainly has to step up its game.
The WSJ's report also corroborates iMore's iPhone 5S prediction from a month ago, which pointed to an August launch for the new phone. That would give Apple a new device to compete with the upcoming Galaxy S IV and HTC One much sooner, and it also leaves room for Apple to announce a cheaper lineup before the holiday season.