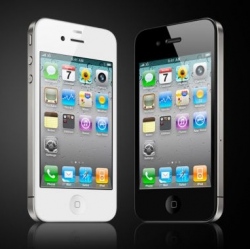 Apple stock has dropped below $400 again as an analyst lowered his forecast for the company. Wall Street, apparently, is losing faith that Apple can return to its brief glory days of 2012 as the mobile-fueled technology high flyer it was.
Peter Misek of Jefferies & Co. cut his price target for Apple to $405 from $420 while lowering his estimates of iPhone sales, precipitating a three percent drop in stock price to about $399 and dropping Apple's Wall Street valuation to $375 billion. That's below Exxon Mobile's $393 billion market cap as the company once again surpasses Apple as the most valuable corporation in the world. The two stocks have been jockeying for that leader's yellow jacket over the past year.
Apparently, the iPhone 5S and the new, cheaper iPhone are not coming quickly enough.