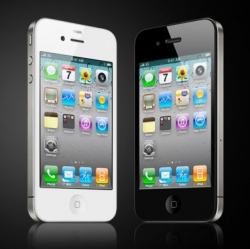 Apple should use its enormous cash reserves to make some big-name acquisitions, the company's former boss John Sculley has said. He said it could shift the "whole landscape of e-commerce" if it bought, for example, eBay.



He said it should ignore the wishes of activist investor Carl Icahn, who wants the company to buy back stock.

"Apple's about building great products, building and shaping markets," Mr Sculley said.

"Carl Icahn has suggested to [Apple chief executive] Tim Cook, 'Why don't you buy more stock back or make a bigger dividend?'

"I'd rather see Apple continue to invest in building… even make big acquisitions that were strategic, as opposed to buying more stock back, or giving more dividends."

Mr Sculley was the chief executive of Apple between 1983 and 1993.

During his tenure, he famously engineered the "forcing out" of Steve Jobs from the company – a decision he later said was due to his own inexperience in appreciating Mr Jobs' vision for future products.

Traditionally, Apple has not acquired large scale companies – instead buying smaller companies with specific technologies, and folding them into the business.

One recent example of this is Siri, a company Apple acquired in 2010 when it wanted to provide an integrated personal assistant on its iPhone and iPad products.

Mr Sculley said that while he had "no insider knowledge" of the firm he left in 1993, he said he now wonders if it is time for Apple to change its growth strategy.