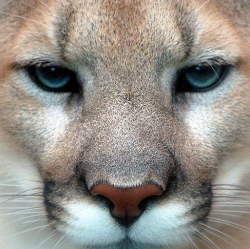 OS X Mountain Lion makes it easier to share material to social networks and also introduces a notification panel similar to that found on many smartphones.

The news was revealed in the company's third quarter earnings release.

Mac sales were 2% up on the year, but the results fell short of many analysts' forecasts.

The firm's shares dropped about 5% in after hours trading on Wall Street.

Mobile to Mac

Apple first announced the latest update to its operating system in February. The update continues a trend to introduce features to its desktop and laptop families that have already been implemented on its iPad and iPhone mobile devices.

These include the ability to upload and synchronise material with its iCloud internet storage service; the introduction of the iMessage service allowing text message-like chats between the firm's computers and handsets; the ability to easily share material to Twitter; and an application to compare the user's video game scores against those of their friends.

The firm has also taken steps to aid its expansion in China including the adoption of Baidu as a search service built into its web browser's toolbar, and buttons to make it easy to share material to the Sina Weibo microblog, and the video sites Youku and Tudou.

However, the firm's decision to keep its Mac system distinct from iOS for mobile devices is set to be challenged by October's Windows 8 release by Microsoft.