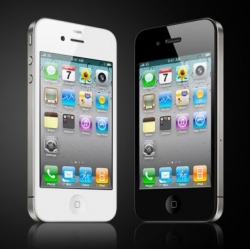 Apple pulled discovery service and daily deal app AppGratis from the App Store. So far, AppGratis is not communicating on the issue and users can only speculate about what the issue is. Sometimes, Apple pulls an app because its latest update crashes or because the app uses a private API. Then, the developer has to submit a new release to return to the App Store. But there could be a bigger issue.

Back in October, Apple added a new rule in its iOS developer guidelines. It reads: "Apps that display Apps other than your own for purchase or promotion in a manner similar to or confusing with the App Store will be rejected." As a reminder, AppGratis curates apps from the App Store, provides a short description and make paid apps free for a day.

At the time, AppGratis CEO Simon Dawlat answered that Apple was probably going after low-quality copycats, not AppGratis. AppGratis is all about discovery and helping independent developers thanks to its revenue-sharing deals.

Yet, other popular discovery apps have been affected by Apple's new guidelines. For example, as PocketGamer.biz notes, AppShopper was removed from the App Store and has yet to make a comeback. AppShopper provided a way to search the App Store that competed directly with Apple's own App Store. Moreover, users could be alerted when an app was on sale, effectively reducing developer revenue per user.

That's why many other scenarios are still possible. Maybe AppGratis uses a private API or breaks an insignificant guideline and Apple won't put the app back in the store until an updated version is submitted. As always, developers are at the mercy of Apple's review team. The team often contacts developers to require some changes to an app in order to stay in the store.