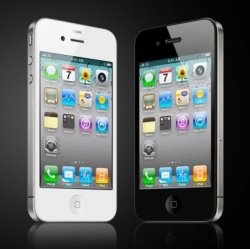 Apple has reported a fourth quarter profit of $7.5bn (£4.6bn), beating analysts' expectations. Although iPhone sales surged 26% to 33.8 million, profits still declined for a third consecutive quarter. Nonetheless, Apple chief executive Tim Cook insisted that "business was stronger than ever" on an earnings call.

While still extremely profitable, Apple ended its fiscal year with its first annual earnings decline in 11 years. Apple's stock briefly slid before recovering in after hours trading. It remains down by more than 13% for the year.

"We're at the point that people are getting anxious to see the next big game changer that Apple has," says Evan Niu of the financial website The Motley Fool.

"Overall, this is a transitional quarter with the new iPads and iPhones coming out. This coming quarter will be the real test," added Mr Niu.

These were the first earnings to include sales of Apple's new iPhone models: the iPhone 5s and the cheaper iPhone 5c, meant to appeal to the Chinese market.

Revenue in the greater China region – which includes Tawain – rose by 24%, however the company did not break out sales figures for the iPhone 5c.

Overall, Apple has said that 9 million new iPhones were sold in the first weekend of availability.