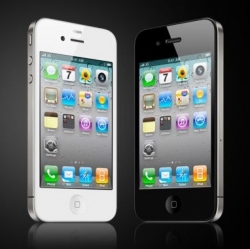 It's been years since the company was Apple Computer Inc., but America still loves Apple.
Just not only for its computers anymore.
Apple has been declared America's computer brand of the year, mobile phone brand of the year, and tablet brand of the year by a Harris Interactive poll of 38,500 Americans, beating out strong competitors such as Google, Samsung, and Amazon.
"Americans continue to give Apple brands strong ratings," Manny Flores, an SVP at Harris Interactive, said in a statement. "What really stands out is that in all three of the categories Apple brands are measured – Computer, Tablet and Mobile Phone – its brand momentum scores are in the top 30 of all 1,500 brands evaluated in the study, showing that consumers see this as a brand of the future."
That makes sense, certainly for phones. Apple just had an unexpectedly good iPhone sales quarter, selling 31.2 million of them. But while iPad sales have been a surprise, it's been a nasty one: far few sales than anticipated.
Apple was the top-ranked brand for computers, beating out HP, Dell, and Sony. Unfortunately, desktop machines are a declining category, with PC sales having dropped for a record five quarters in a row.