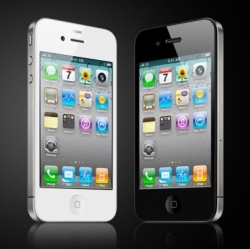 Apple will be holding a separate, standalone event in Beijing, China the day after its September 10 event here in Cupertino, Calif.
Could it be that the fastest-growing mobile market is finally getting the attention it deserves?
Apple sent out invites for the U.S. September 10 event yesterday, at which we'll likely see the company's new flagship iPhone 5S (or maybe even the 6), the new multicolored iPhone 5C, and probably a number of other products, including — just maybe — an iWatch. It's the company's big opportunity to show that it is still the leader of the post-PC revolution.
Adding a special event in China — which the company has never done before — highlights China's importance in global markets.
And, it highlights that Apple has in many ways become an also-ran in the country that bought 33 percent of all global smartphones last quarter. In spite of early Chinese lust for shiny iDevices, Apple's iPhone is only the seventh best-selling phone in China. Being late to market with a cheaper iPhone that's more accessible for developing nations means that Apple sales were down $800 million year-over-year, and $3.6 billion quarter-over-quarter in its 2013 Q3 results.
In other words, Apple is sinking in a rising tide.