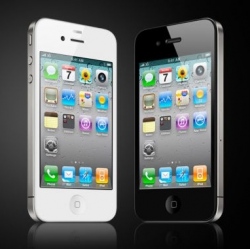 Technology giant Apple is to begin its defence against charges by the US government that it tried to fix the prices of e-books. The iPad-maker is accused of working with publishers in 2009 to set prices in an effort to compete in the e-book market dominated by Amazon.

Quotes from Steve Jobs' official biography have been cited as evidence in the case. The three-week, non-jury trial begins on Monday in New York.

The US Department of Justice alleges that Apple agreed with publishers that they should set the price of e-books, rather than allowing individual retailers to do so – a system known as the "agency model".

Prosecutors claim this allowed Apple to take a percentage of sales made through its iBooks platform. They allege that this practice prevented Amazon from charging lower prices.

Five publishers originally named as defendants alongside Apple have already reached settlements in which they agreed to terminate their e-book agreements with Apple. The largest settlement was with Penguin for $75m (£49m).

Hachette, HarperCollins and Simon & Schuster created a $69m fund for refunds to consumers and Macmillan settled for $26m.

Apple chief executive Tim Cook recently dismissed the idea of a settlement with the government.

"We didn't do anything wrong there," he said. "We're going to fight."

But the Justice Department has included quotes attributed to the former chief executive Steve Jobs, taken from his authorized biography, in its case.