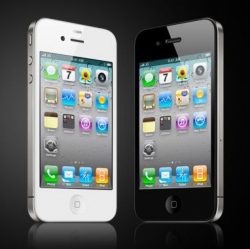 Last year Apple sold 26 million iPhones and 17 million iPads for revenues of $35 billion and a profit of $8.8 billion in its third quarter. It was up from the 2011 third quarter, but it wasn't stellar.
Expect something similar Tuesday when Apple reports 2013 Q3 numbers.
Wall Street is expecting revenue in the same range — $35 billion — and reduced profits due to lower margins. iPhone sales have been surprising at Verizon and AT&T, but analysts are still predicting at best sluggish growth and at worst reductions in iPhone and iPad sales, which drive almost three-quarters of Apple's revenue.
Analyst Brian White just reduced his Apple forecast this morning, and it's not just for this quarter.
"We are reducing our iPad forecast in 3QFY13 to 14.5 million from 15.9 million and lowering our Mac unit forecast to 3.8 million from 4.2 million," White said in a research note. "Due to the timing of the lower-priced iPhone and iPhone 5S launches in 4QFY13, we are lowering our iPhone unit estimates for the September quarter, while also cutting our iPad projections on a refresh that appears unlikely to impact 4QFY13."
White kept his iPhone forecast at a relatively high 28 million units.
The challenge is not only a soft macroeconomic environment, but the fact that as Apple cEO Tim Cook warned us months ago, Apple released virtually no new products this summer. With that dearth of visible innovation, and the fact that consumers who want Apple's latest and greatest are waiting for an expected iPhone 5S and cheaper iPhone in September or October, sales appear to be weak.