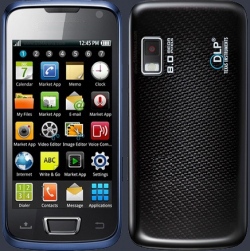 Samsung said Thursday it will fight Apple's (AAPL) move to stop U.S. sales of its new Galaxy phone in the latest flare-up of an intellectual property battle between the world's top smartphone makers.

Samsung said it will vigorously oppose Apple's request for a court to ban sales of the Galaxy S III smartphone and still plans to go ahead with the device's scheduled release in the U.S. on June 21.

The South Korean company said in a statement that it will "demonstrate to the court that the Galaxy S III is innovative and distinctive."

On Tuesday, Cupertino-based Apple asked a U.S. district court to temporarily ban sales of the S III smartphone before its launch in the United States. The maker of the iPhone accused Samsung of infringing two Apple patents.

The request, if accepted by the U.S. District Court for Northern California, would deal a blow to Samsung's attempt to get a head start on sales of Apple's next iPhone.

The S III smartphone went on sale in Europe on May 29 and will be offered by about 300 mobile carriers in Asia and North America later this month.

The early launch puts Samsung in a favorable position to take a bigger chunk of the lucrative smartphone market. While Apple is keeping mum on its annual iPhone upgrade, many analysts expect the new iPhone to go on sale as early as July.