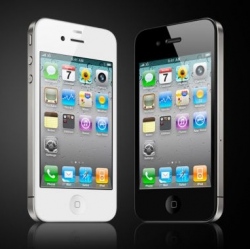 The two companies today announced a major new partnership that will see IBM pushing its apps and services on Apple's iPhone and iPad. IBM will also sell Apple's mobile devices to its enterprise customers. While the partnership is surprising, it makes sense for both companies:

IBM gets a foothold into valuable business customers, which are already adopting iOS devices. And Apple gets a partner who already offers plenty of enterprise-grade solutions, allowing Apple to continue focusing on the consumer market. "iPhone and iPad are the best mobile devices in the world and have transformed the way people work with over 98 percent of the Fortune 500 and over 92 percent of the Global 500 using iOS devices in their business today," said Apple CEO Tim Cook in a statement.

"For the first time ever we're putting IBM's renowned big data analytics at iOS users' fingertips, which opens up a large market opportunity for Apple. This is a radical step for enterprise and something that only Apple and IBM can deliver."

As part of the arrangement, the two companies say they will develop more than 100 different solutions which will take advantage of their respective strengths. IBM will build cloud services and apps specifically meant for iOS devices, as well as offer streamlined ways for businesses to buy and manage Apple devices. Apple, meanwhile, will offer 24/7 AppleCare support catered towards enterprise customers.