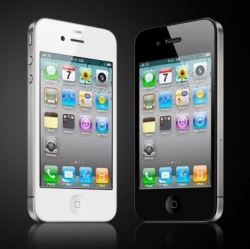 Apple's App Store is populated by many "zombie" programs which get next-to-no downloads, new research suggests. Figures seen by the BBC from tracking service Adeven indicate over two-thirds of apps in the store are barely ever installed by consumers.

However Apple has said that 90% of all apps in the marketplace – which is marking its five-year anniversary – are downloaded at least once a month. Apple boss Tim Cook said the store had "fundamentally changed the world".

Speaking to app developers at the firm's recent developer's conference, the chief executive said: "Customers love the buying experience and they love your incredible apps. And they have now downloaded 50 billion apps.

"That's a lot of zeros and a truly staggering number.
But according to Adeven the size of the US firm's app store, which has about 900,000 products, has left many developers struggling to get noticed.

"579,001 apps out of a total of 888,856 apps in our database are zombies," the analytics firm said.

It defines zombies as apps which never appear in Apple's master-list of the most downloaded apps worldwide, a chart which runs to over 300,000 places.