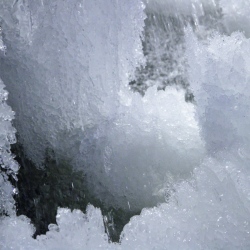 An Australian ice-breaker carrying the rescued passengers has been placed on standby in case the Chinese ship, Xue Long, needs assistance. On Thursday, a helicopter from Xue Long transferred 52 passengers from the Shokalskiy to the Aurora Australis. The Shokalskiy has been trapped by thick floes of ice since 24 December.

"Xue Long notified Amsa [the Australian Maritime Safety Authority]… this afternoon [that] it has concerns about their ability to move through heavy ice in the area," Amsa said in a statement.

"[Xue Long] will attempt to manoeuvre through the ice when tidal conditions are most suitable during the early hours of 4 January," Amsa said, adding that there was no immediate danger to the crew on the Xue Long.

The Australian Aurora Australis has been asked to remain in open water nearby as a precautionary measure.

BBC reporter Andrew Luck-Baker is on board the Australian ship: "The irony of the situation is that the Xue Long was originally summoned to break a clear route through the pack ice to the smaller Russian vessel. That was not possible and the large icebreaker is now trapped itself.