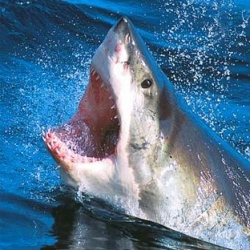 Whether you believe in the Ultra High Definition "scam" or not, 4K resolution TVs are coming. And while the main TV set makers are pricing them at a premium — around $20,000 to $24,000 for an 84-inch UHD TV — a virtually unknown company is preparing to bring 4K TVs to the masses at an affordable price, even if there isn't any 4K content to watch on it.

Chances are you've never heard of SEIKI (pronounced "say-key). We didn't either until the company pitched its 50-inch 4K2K Ultra HDTV to us. While we have no idea how well SEIKI's TV will stand up against bigger brands, there's no skirting the fact that it's $1,499.99 sticker price is dirt cheap for a new technology.

By comparison, Sony's 55-inch and 65-inch 4K TVs that it unveiled at CES will cost around $5,000 and $7,000, respectively.

If you're itching to be on the cutting edge, but don't want to drop a fortune on a new UHD, SEIKI's 4K TV might be the way to go when it hits Amazon and QVC later this month (although TigerDirect is already selling them). Again, we can't guarantee what the picture quality, but you'll at least know the set has a 3,840 x 2,160 picture resolution, 120Hz refresh rate, three HDMI ports and an HDMI 1.4 cable (for resolutions higher than 1080p), VGA port, 5000:1 contrast ratio, and a "one-year, no-nonsense, replacement warranty" in the U.S.

A 65-inch 4K TV model is also planned for later this year, but no pricing has been announced for it yet.