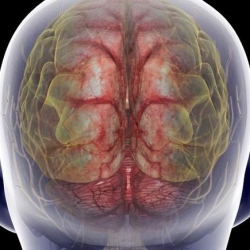 The first report of long-term (three-year) stabilization of Alzheimer's disease symptoms with IVIG (Gammagard, Baxter), including no decline on measures of cognition, memory, daily functioning and mood, was reported today at the Alzheimer's Association International Conference® 2012 (AAIC® 2012) in Vancouver.

In addition, updates were given on three new presymptomatic Alzheimer's disease treatment trials that are beginning soon or in the planning stages. At an AAIC 2012 Featured Research Session titled "Collaboration for Alzheimer's Prevention: Common Issues Across Presymptomatic Treatment Trials," the principal investigators of the three trials described their current status, followed by a panel discussion.

Disappointing results from recent Alzheimer's clinical trials suggest that we may be testing therapies too late in the process of the disease — that once dementia symptoms are evident, too much damage has been done to the brain for effective treatment.

"Fortunately, improving detection technologies and updated diagnostic guidelines are enabling the detection of early changes in the brain and subtle cognitive deficits that are consistent with what is now known as presymptomatic (or preclinical) Alzheimer's," said William Thies, PhD, Alzheimer's Association® chief medical and scientific officer. "People in this stage of the disease are an ideal population for prevention trials to delay the onset or slow the progression of cognitive decline."

Well-organized and characterized study populations of people with younger-onset genetic Alzheimer's are making possible two of the innovative new studies. What we learn from studying this rare group of people with Alzheimer's – they comprise less than two percent of the total global Alzheimer's population – may provide strong guidance for attacking the much more common late onset sporadic Alzheimer's.

"These four studies are among the most exciting current and upcoming Alzheimer's therapy trials," Thies said.