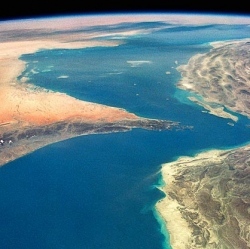 Airbus, which leads the production of Europe's Ariane rocket, has developed a concept that could make future vehicles partially re-usable. Code-named "Adeline", the system would see a booster's main engines fly themselves back to Earth after a launch. The returned elements would then be refurbished and put on another mission.

Airbus says it has been working on the concept since 2010 and has even flight-tested small demonstrators. Reporters were let into the Ariane production centre at Les Mureaux on the outskirts of Paris on Friday to inspect them. The European aerospace giant is in a fierce multi-billion-dollar battle to defend the market position of Ariane, which has launched roughly half of all the large telecommunication satellites in orbit today.

Competitors such as America's SpaceX and United Launch Alliance (ULA) are also working towards making their rockets re-usable – an approach that is expected to drive down prices across the industry. Airbus has recently begun development of its next-generation Ariane, and, in the present design, the recovery of components is not envisaged. But the company says the Adeline concept could be grafted on to this vehicle in due course.

"The current design for Ariane 6 is fixed. For its maiden flight in 2020, it will not change," explained Francois Auque, the head of space systems at Airbus Defence and Space.