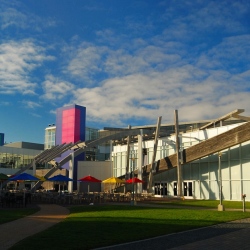 A decade ago, the U.S. market represented the key to consumer Internet dominance. Now, leading consumer technology companies such as Google, eBay, and Apple have something new in common: the U.S. accounts for just a minority of their revenue.
This fundamental shift in the tech sector is not surprising when one takes into account the factors driving it. According to consulting firm McKinsey, by 2015 70 percent of Internet users will live in emerging markets. At the same time, U.S. revenue models can successfully migrate overseas in sectors like commerce, banking and media.
At my firm Lumia Capital, we often stress that we're looking for "fertile characteristics for breakout growth," which are drivers we use to determine the next massive Internet markets.
These factors include macroeconomic fundamentals, credit card penetration, broadband adoption, and cultural propensity to buy online. Significant improvements in these areas have created large-scale e-commerce markets in once-marginal geographies, including Latin America, the Middle East, and Southeast Asia. All told, eMarketer projects that there will be over 900 million digital buyers outside of North America and Western Europe by 2016, accounting for half of global e-commerce spend.
Across these markets, this growth is catalyzed by Internet infrastructure and logistics companies providing key building blocks: Examples include Pagosonline, which powers new payment methods for Latin American consumers, Kopo Kopo, which makes it easy for African merchants to transact with customers through their mobile phones, and Lenddo, which uses the social networks to overcome challenges evaluating and distributing loans to "underbanked: emerging market consumers.