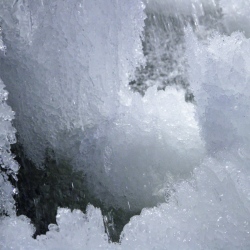 The frozen remains of a horse more than half a million years old have reluctantly given up their genetic secrets, providing scientists with the oldest DNA ever sequenced.

The horse was discovered in 2003 in the ancient permafrost of Canada's west-central Yukon Territory, not far from the Alaskan border.

And although the animal was dated to between 560,000 and 780,000 years old, an international team of researchers was able to use a new combination of techniques to decipher its genetic code.

Among the team's findings is that the genus Equus — which includes all horses, donkeys, and zebras — dates back more than 4 million years, twice as long ago as scientists had previously believed.

"When we started the project, everyone — including us, to be honest — thought it was impossible," said Dr. Ludovic Orlando of the University of Copenhagen, who coordinated the research, in a statement to Western Digs.

"And it was to some extent, with the methods available by then. So it's clearly methodological advances that made this possible."

Orlando and his colleagues published their findings this summer in the journal Nature; he discussed them today in a lecture at The Royal Society, London.

Previous to this, the oldest genome ever sequenced was of a 120,000-year-old polar bear — no small feat considering that the half-life of a DNA molecule is estimated to be about 521 years. By this reckoning, even under the best conditions, DNA could remain intact for no more than 6.8 million years.