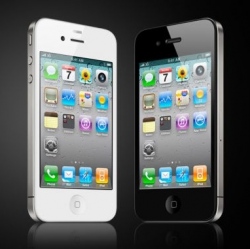 EE, owner of Orange and T-Mobile, says its fourth generation (4G) broadband speeds should double to more than 20Mbps. The faster services will be available in 10 cities where 4G has been introduced including Cardiff, London, Manchester, Birmingham and Edinburgh.

But some experts have warned bills for data could soar with faster browsing. Average speeds on the EE network currently range between 8Mbps and 12Mbps but this should rise to more than 20Mbps.

Since launching 4G in 2012, EE said it had seen a "huge shift" in the way people used mobile phones. This included an increase in the number of consumers using video, maps and sat-nav tools. EE said the faster speeds would allow people to upload or download pictures in high definition with greater resolution and view and share videos without delay while on the move.

Ernest Doku, telecoms expert at comparison site uSwitch.com, said with speeds now seven times faster than 3G, it could convince more mobile users to move to 4G.