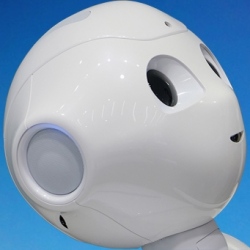 More than 30,000 branded chatbots and 6,000 voice-activated skills hit the market during 2016. Now, chatbots and peer-to-peer messaging apps will move beyond last year's market-entry issues and into mainstream use. For mobile messaging, 2017 is poised to be the Year of the Customer. Customers and marketers will see an uptick in the following areas:

1. Chatbot adoption will pick up

This year, every Fortune 1000 business will add a chatbot to their tech and marketing stack, and consumers will finally begin to understand the true potential of chatbots. Previously, chatbots have faced issues with functionality, usability, adoption, discoverability, and monetization; however, this year, messaging platforms will make their products so valuable they can't be ignored. Bots offer instant access to a brand's services and offerings, making them a perfect solution for businesses that are looking to reduce spending and increase automation in customer service.

Smart brands will recognize the power of messaging and go a step beyond, using it for customer support by creating branded experiences that are enjoyable and entertaining. Think guided mazes, digital scavenger hunts, themed and personalized shopping suggestions, collaborations with friends, and more.

Additionally, brands will promote their bots on various platforms: "Chat with us" will be prominently featured on brands' websites, and scannable "messenger codes" will appear on physical products. Facebook's new advertising platform will send users directly from their newsfeed to a relevant chatbot experience with a reasonably priced per-engagement cost. Partnerships (such as Uber offering a $20 free credit for those booking rides through Facebook Messenger) will be used to drive users to chatbots. Because of all of this momentum, the media will begin to highlight the most useful chatbots, not just niche ones.

2. Chatbots will become more intelligent, but not necessarily through AI

Marketers will build context-aware experiences that leverage user data like location and user properties. Think of these experiences as intelligent messages or smart reminders that are personalized, timely, and relevant. These intelligent messages can include a bot offering you tips on checking into a hotel when you enter a new city, alerting you when a change has been made in your favorite sports team's roster, or notifying you when your prescription is ready for pickup. "Chatbot CRM" will be the buzzword for customer management.

The challenge then shifts from data collection and storage to data synthesis, which requires unified data management platforms and actionable insight generation. There will be multiple AI solutions in this early stage, but 2017 won't be the year where AI completely breaks through this challenge. Still, intelligent messages will be the underlying layer that can move marketing from mass audience advertising focusing on impressions and reach, to personalized, curated relationship building that focuses on consumer engagement.

3. Platform intelligence will increase

This year, consumers will get their own digital assistant when voice-activated bots like Google Assistant, Alexa, Siri, and Cortana further invade our lives (and our text messages). We'll increasingly see early brand innovators leverage these digital assistants. While there is no clear winner for device (and it will be exciting to see what Apple launches here), brand marketers should leverage a few of these platforms and experiment with creating consumer-centric solutions. For example, a consumer goods brand could look to create a step-by-step recipe experience, and a fitness brand could create a personalized workout routine.

4. Chatbots will find their role at the office

In 2017, we know messaging will make gains on email as the primary communication tool in the workplace, and chatbots will find their place in the office as well. While Slack is experiencing insane growth (3.5x growth as of April 2016), most large enterprises probably still haven't considered them. Microsoft launched Teams, a direct Slack competitor/knockoff, last year, and other players like Facebook Workplace, Yammer, HipChat, and Skype for Business are all in the enterprise messaging mix as well.

Much like the consumer space, these enterprise messaging platforms have been developing chatbot frameworks. This year, brand marketers will build experiences that complement workplace activities. For example, expect hospitality companies to build a chatbot that colleagues can use to book hotel rooms and airlines to launch a flight status search bot for employees to use when assisting customers.

There is no doubt chatbots will see explosive growth in 2017: Chatbots have truly begun claiming their stake as the new home screen. Now that many of the kinks have been worked out, chatbots can serve their role as an unparalleled advantage for B2C and B2B communications alike. While bots aren't meant to replace humans, they can augment the consumer experience, ultimately bridging gaps between brands and customers in ways that have never been possible before.