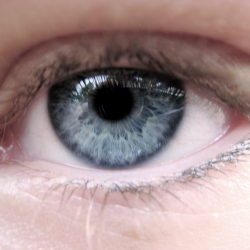 Occipital is acquiring ManCTL to easily turn the real world into a digital one.
Occipital develops computer-vision products. Its applications — 360Verse and 360 Panorama — capture images and create maps in real time. ManCTL makes a 3D-scanning technology that captures images from a Microsoft Kinect or Asus Xtion camera and turns them into full-color 3D models. With this acquisition, Occipital's cofounder and chief executive officer Jeff Powers said it's part of the company's effort to go after bigger challenges.
"A lot is happening with 3D printing right now," he said in an exclusive interview with VentureBeat. "People are figuring out different use cases, but the 3D printing community still needs help with content creation. 3D scanners are a direct solution for someone without strong experience to participate in this movement as well."
ManCTL's two founders currently live in Europe and will become part of Occipital's San Francisco team. Occipital will gain its 3D-scanning product. The combined technology means that someone,without expertise in computer-aided design (CAD) or the money to buy an expensive laser scanner can easily create a 3D model of an object, person, or room.
Powers said his goal is to create one of the strongest computer-vision teams in the world that isn't a large company like Google or Facebook and also explore new areas of computing. With all the advancements in image recognition, 3D printing, and wearable technology, this acquisition will keep Occipital at the forefront of this field.