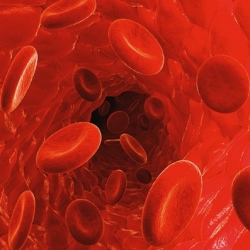 Chinese doctors have reported success with a new type of immunotherapy for multiple myeloma*, a blood cancer: 33 out of 35 patients in a clinical trial had clinical remission within two months. The researchers used a type of T cell called "chimeric antigen receptor (CAR) T.

In a phase I clinical trial in China, the patient's own T cells were collected, genetically reprogrammed in a lab, and injected back into the patient. The reprogramming involved inserting an artificially designed gene into the T-cell genome, which helped the genetically reprogrammed cells find and destroy cancer cells throughout the body.

The study was presented Monday (June 5, 2017) at the American Society of Clinical Oncology (ASCO) conference in Chicago.

"Although recent advances in chemotherapy have prolonged life expectancy in multiple myeloma, this cancer remains incurable," said study author Wanhong Zhao, MD, PhD, an associate director of hematology at The Second Affiliated Hospital of Xi'an Jiaotong University in Xi'an, China. "It appears that with this novel immunotherapy there may be a chance for cure in multiple myeloma, but we will need to follow patients much longer to confirm that."***
U.S. clinical trial planned

"While it's still early, these data are a strong sign that CAR T-cell therapy can send multiple myeloma into remission," said ASCO expert Michael S. Sabel, MD, FACS. "It's rare to see such high response rates, especially for a hard-to-treat cancer. This serves as proof that immunotherapy and precision medicine research pays off. We hope that future research builds on this success in multiple myeloma and other cancers."

The researchers plan to enroll a total of 100 patients in this continuing clinical trial at four participating hospitals in China. "In early 2018 we also plan to launch a similar clinical trial in the United States. Looking ahead, we would also like to explore whether BCMA CAR T-cell therapy benefits patients who are newly diagnosed with multiple myeloma," said Zhao.