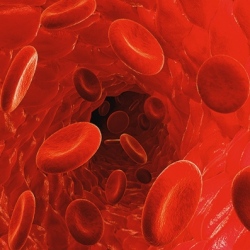 23andMe has raised a substantial $115 million in a series E round led by Fidelity Management and Research Company, with participation from new investors Casdin Capital, WuXi Healthcare Ventures, and Xfund, as well as existing investors such as Google Ventures.

The personal genomics and biotechnology company was founded in 2006 by Linda Avey and Anne Wojcicki, wife of Google cofounder Sergey Brin. The Mountain View, Calif.-based company had already raised $126 million prior to today's announcement, and boasts a slew of big-name investors, including Google, Google Ventures, Sergey Brin, and Yuri Milner.

23andMe, which is named for the 23 pairs of chromosomes found in a human cell, offers health tests directly to consumers. For $99 and a sample of DNA, the company will send you a report with information about your health and ancestry, covering 254 diseases and conditions. Today, it claims one million customers around the world.

In 2013, 23andMe received a public warning letter from the Food and Drug Administration (FDA) for marketing its genetic testing kit without proper clearance, though approval was formally granted earlier this year for a single genetic test covering Bloom Syndrome.

The new funds will be used to "expand its operations and maximize the potential of its direct-to-consumer product in the U.S. and abroad," 23andMe said in a press release. The company added that it will introduce a new user experience that includes carrier status reports by the end of 2015, alongside other new tools. The cash influx will also help it build new laboratory space for research.