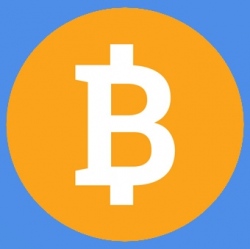 For months now, much of the media attention on the crypto space has been directed at ebbs and flows in the price of bitcoin on one side, and whiz-bang ICOs on the other. The price of the most valuable cryptocurrency, Bitcoin (specifically the BTC chain), has backpedaled significantly from highs set in December 2017.

The chart below shows pricing data from the CoinDesk Bitcoin Price Index (BPI) over the last 365 days.

Those dramatic price swings write headlines. And the media, Crunchbase News included, has not been shy in covering bitcoin's ups and downs.

The hype around ICOs is understandable, as well, given that market's velocity, eye-popping market capitalizations and titillating if unfortunate stories of theft and subterfuge.

But the comparatively quiet and glacially paced world of traditional venture capital deserves no short shrift from reporters, market analysts and enthusiasts alike. At the time of writing, 2018's venture fundraising totals alone are more than 40 percent of the way to 2017's high water mark, according to Crunchbase data.

And it's been only around two months since the start of the year. But like all emerging technologies, and most nascent companies working on them, there's no telling whether these bets will generate significant returns. Like with the very cryptocurrency mining computers hashing away at these blockchains, venture investment in this ecosystem may prove to be a waste of energy and a lot of hot air. But venture investors seem alright with buying equity during the dip.

In Europe, Switzerland has been particularly progressive when it comes to clarifying policies around cryptocurrencies and blockchain technology. At CryptoCon in Chicago earlier this month, Brent Traidman, chief revenue officer for Zurich-based mobile wallet-maker Bread, referred to the country as "crypto valley." Switzerland's financial authority issued specific guidance to companies looking to raise capital in ICOs last week.

As long as the regulatory environment for cryptocurrencies and other blockchain assets remains somewhat cryptic in the U.S., American crypto-entrepreneurs may opt to leave the country for clearer legal frameworks abroad.