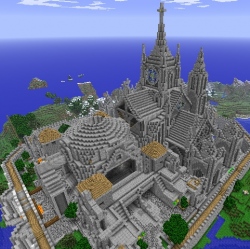 What do I like most about video games? They always strive to do more, to be better.
Games we judged as the best of the best a few years ago might seem dated now. Some feature such tight, timeless designs that they do hold up over the long term, but these fall into a very small category. Otherwise, and in every way, this is the industry status quo: Nearly every game competes not only to outdo past iterations but to also completely dwarf every other title on the market. They don't always succeed. But one way or another, gamers always benefit from the effort.
The industry moves forward, always forward. So we look back to applaud the new directions it took in 2012 and how they might influence what comes next.