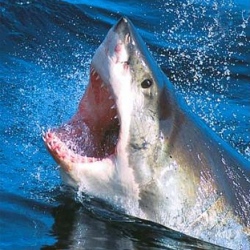 Previously the idea of cleaning up the world's oceans with their vast accumulations of disposed plastic material was considered an impossibility.

Now a 19-year-old inventor says he and his foundation has a way to clean up the world's oceans, and not only does he say we can do it, but that we can do it in five years time and produce a profit from it.

It is called the 'Great Pacific Garbage Patch' or sometimes the "Pacific Trash Vortex", and it is a massive collection of plastic particles accumulating in the Pacific. Other oceans have their own collections of plastic wastes as well; furthermore, most of the debris in our oceans are plastic materials that accounts for approximately 90% of all the waste debris.

Scientists have considered all manner of ways how the debris could be retrieved but there was no clear answer for it.

Now a 19-year-old inventor by the name of Boyan Slat says we can remove nearly 20 billion tons of plastic waste with his concept he calls an ocean cleanup array. It is made from a massive series of floating booms and processing platforms that gradually suck in the floating plastic like a giant funnel.

The angle with how the array is set up allows all of the plastic to go to where the platforms processing centers are floating. At the platform processing area it would separate the naturally occurring life such as plankton an only keep the plastic materials to be recycled.