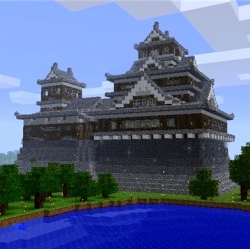 Esports grew big in 2015. Riot Games, still dominated esports with League of Legends, but Blizzard formally launched its Heroes of the Storm game, and Dota 2 saw a tournament with $18 million in prizes. Big companies such as Activision Blizzard and Electronic Arts started their own esports divisions. Here are some predictions for the year ahead:

1. Virtual reality will take off, but not as fast as the hype would suggest

PC and console virtual reality systems will debut in the first half of 2016. HTC is set to launch the PC-based Vive system using Valve's SteamVR platform. Sony plans to launch the PlayStation VR for the PlayStation 4 game console. And Facebook's Oculus VR division plans to launch the Oculus Rift for the PC in early 2016. Samsung has already debuted its mobile VR system. But that doesn't mean that the total addressable market for 2016 is a billion PCs and a billion mobile devices.

Nvidia estimates that good VR takes seven times more processing power than ordinary PC gaming. It estimates that in 2016, there will be only 13 million gamer PCs in the U.S. that are capable of running VR, and perhaps 25 million if they used Nvidia's VR platform. Sony has sold 30 million PS4 units. And Samsung's Gear VR works only with a limited number of Samsung smartphones. That means there's a far more limited base of potential customers for VR.

Then there's the price. You may need a $1,000-plus PC to go with the VR systems, which will cost a few hundred dollars. Sony's PlayStation VR or Microsoft's HoloLens (which doesn't have a launch date yet) might very well cost as much as a console. We could still see millions of units sell, and VR may represent a wide path for innovation in gaming that stirs a lot of excitement. But it's going to be a niche market in 2016.

If VR is a hit, it will become much more evident in 2017 or 2018. Startups that are burning cash today should keep this mind.

2. VR and AR will command much of the new investments in gaming

Even if the market is relatively small in 2016, startups are going to flock to VR and augmented reality. Tracking the number of VR startups is a good research project. In October, VB Profiles counted 234 VR companies that had raised $3.8 billion in funding. Nvidia told me that it knew of more than 600 companies working on VR. But as long as no single company dominates VR and the market hasn't had a blockbuster, we'll continue to see more VR startups.

3. Esports viewership will be on a path to rival the Super Bowl

As esports gain ground, you can expect that sponsorships and advertising dollars will become bigger contributors to the game industry's bottom line. And you'll see more deals like the one where a group of angel investors poured money into the Immortals esports professional gaming team. We're at the dawn of a new kind of sports franchise, and this is one where the players and the spectators matter, not just the game creators and publishers.

4. Sony will widen its lead again in consoles

This prediction is based on momentum and the idea of the big getting bigger.

With 30 million units sold, Sony has won the current generation console war. Nintendo, which had a one-year headstart on Sony, has sold only 11 million Wii U consoles. And Microsoft's Xbox One is at about 17 million. Even with a stronger lineup for Xbox One, Microsoft isn't gaining much ground on Sony during this holiday season.

Next year, Sony is expected to launch a series of big titles such as Uncharted 4: A Thief's End, Street Fighter V, The Last Guardian, Horizon: Zero Dawn, Hellblade, Ratchet & Clank, and more. Those exclusives, as well as the launch of the PlayStation VR platform, should satisfy the appetites of PlayStation fans and help ward off competitive threats from rivals.

5. Game companies will explore the possibilities of augmented reality but won't cash in on it yet

You can bet that Pokémon Go, where you can catch Pokémon in the real world with your mobile phone, will be a hit whenever it launches. But imagine how much more fun it could be if you play it while wearing augmented reality glasses.

Magic Leap, which raised $524 million from Google in 2014 and is raising a new round now, has helped fire our imaginations when it comes to AR games. But it will take a while to figure out the platforms and to bring the costs down. Costs have been a hurdle as AR takes a lot of processing power but has to be very power efficient. That's why we've seen delays in products such as the CastAR (now coming in 2017), Google Glass, and the Osterhaut Design Group's consumer AR goggles.

In the meantime, I expect we'll see a lot of cool AR demos as game companies figure out how to make use of the promise of AR.

6. Nintendo will show its cards for its turnaround strategy

The Wii U has been a dud, and the 3DS has lost ground to mobile games. Super Mario Maker received a ton of praise this year, but it can't revive the weak console platform.

In spite of this, or perhaps because of this tough period, you can expect Nintendo to strike back across a number of fronts next year. Nintendo has already tipped its hand on Pokémon Go, a location-based title from Niantic, which spun out of Google and is now partly owned by Nintendo and The Pokémon Company. Fans are getting excited about this 2016 game, which will run on mobile devices and will work with a special Nintendo device.

7. Hardcore gaming gains ground on mobile devices

Casual games were the first to take off on mobile devices. And mobile-game publishers have done a good job coming up with mid-core and mobile-first brands. But I expect that hardcore games based on traditional brands, like Fallout Shelter, to take off on mobile.

Activision, Nintendo, and Konami are getting more serious about grabbing a bigger share of mobile. That means that mobile-first companies such as Gree, DeNA, Supercell, and Machine Zone will have figure out ways to fend off the intruders, who have better-known hardcore gaming brands. We're already seeing lots of partnerships testing hardcore game brands in mobile, like the Nintendo-DeNA alliance, and you can expect that trend to continue. We've even seen some casual game companies, such as SGN, expand into hardcore properties such as The Walking Dead.

8. Consolidation will continue as foreign companies and media conglomerates acquire more game publishers

Activision Blizzard's $5.9 billion acquisition of King was a watershed moment in multiple ways. Activision acknowledged that the $30 billion mobile-game market was a huge opportunity, and it took a mobile-focused company to break into it. But it's also just the beginning of a new round of consolidation. It will force rivals to take their own actions.

Smaller mobile-game companies may have to scramble to team up with larger entertainment companies or traditional game publishers to get access to the same kind of brands that King can now tap. Disney, which ranks 15th among the world's biggest publicly traded game companies, may have to make a bigger move into mobile games. Activision Blizzard, meanwhile, is invading the turf of the larger media companies by launching its own movie studio.

9. Markets such as India and Brazil will become much more interesting

It took a very short time for China to move from a gaming backwater to the world's biggest gaming market. It owes that growth to the fast adoption of digital gaming on the PC and mobile devices.

As smartphone adoption picks up in other emerging markets such as India and Brazil, we'll see games in those markets take off. Games are becoming a global business, and they always make their way to the fastest-growing platforms in the fastest-growing markets. After years of slow growth, India is looking promising, and Brazil is close behind. These countries may very well leapfrog Western countries when it comes to mobile growth.

10. The traditional gaming media will lose ground to new ways of reaching consumers

Social media influencers on channels such as YouTube and the game livestreaming site Twitch have created new stars in the media, such as PewDiePie. A good word from these influencers can make or break a title, and more publishers will seek these people out as an alternative to the high cost of user acquisition, said Perry Tam, the chief executive of mobile-gaming firm Storm8, in an email to GamesBeat.

And if esports pros and fans decide that a particular game is best played as a competitive sport, that title can become hard to dislodge. Its retention will also go up, leading to higher monetization rates.